Welcome to Hotel 32|32
Stay in the Middle of New York City
Hotel 32|32 is your chance to live like a local in NYC. As a boutique, independently minded detour from chain-style hotels, we offer a private, residence-style pied à terre tucked between Murray Hill and Flatiron in the heart of New York City. From the glowing fireplace in the lobby and bright, spacious rooms with kitchens and private balconies to our chic, intimate 10th-floor sushi bar and terrace overlooking the NYC skyline, this is a modern yet warm space where business travelers, couples, families, artists and locals gather.
All the energy and excitement of New York City is right at the doorstep of Hotel 32|32. But when you step inside, it just feels like home.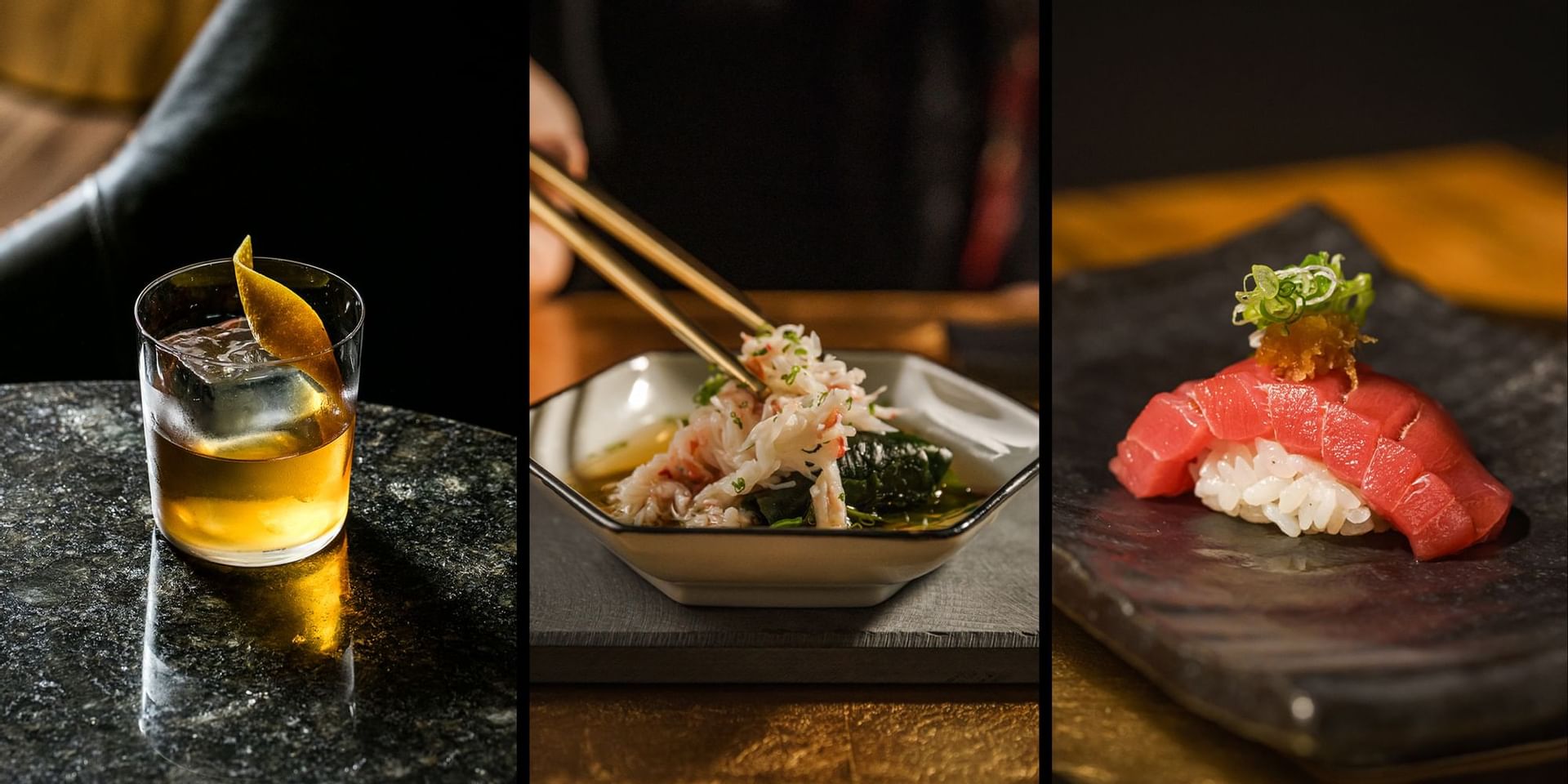 Dining & Drinks
From a pair of "Omakase" (chef's choice) sushi bars to a sophisticated & swanky speakeasy, we can't wait to share our dining and social experiences with you.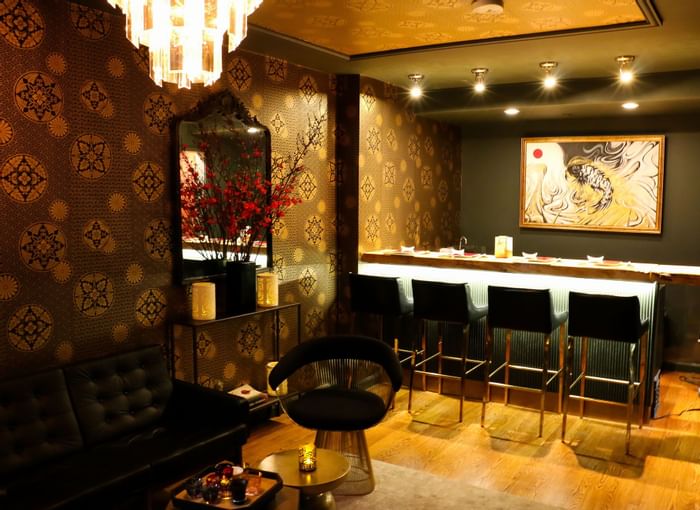 Ten stories above the hustle and bustle of New York City, nestled in a quiet corner of Hotel 3232 lies one of New York City's best kep and most unique secrets, the first ever hotel room transformed into a restaurant.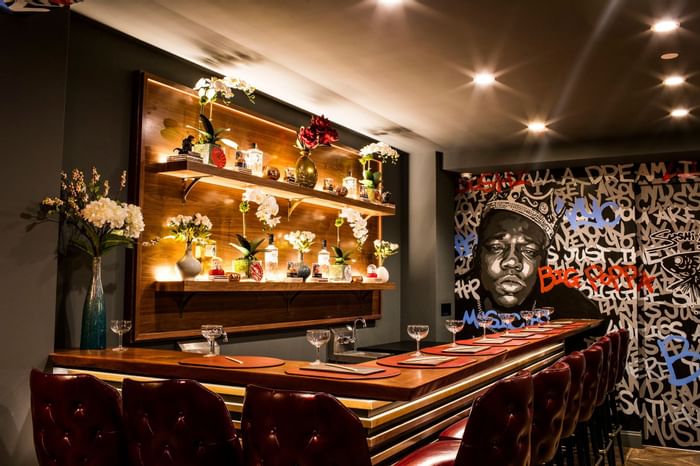 Sushi by Bou Nomad, one of the most revolutionary sushi concepts to take New York by storm in the last several years.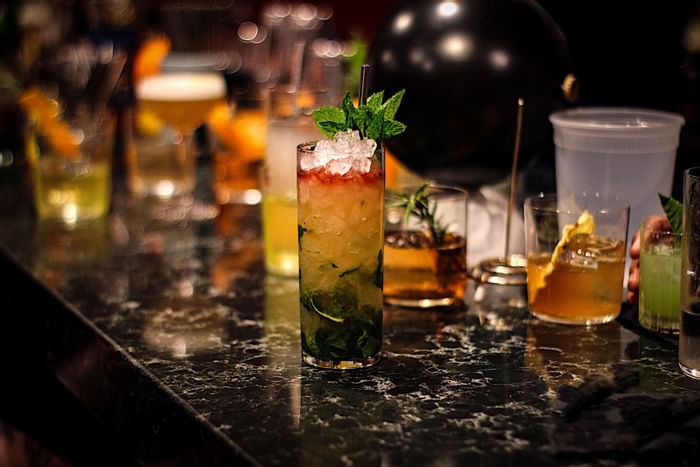 Secret Cocktail bar located just past Sushi by Bou on our lobby level. The 86 invites you to join us, knock back a few drinks and maybe even lose track of time.
Your NYC Home Away From Home
With surprisingly ample floor plans, kitchens and private balconies, rooms and suites at Hotel 32|32 are like few hotels in NYC. Essential to our guest experience, the 24-hour 32|32 Lifestyle Concierge is plugged into the community to give you access to all that New York City has to offer. From restaurants, clubs and bars to Broadway shows, art galleries, museums and tours, our Concierge is your gateway to top-rated local amenities and the hottest events.
What's Nearby?
In a nutshell, everything. Within walking distance to Times Square, Madison Square Garden, the Empire State Building and Grand Central Station, Hotel 32|32 puts you at the epicenter of NYC. And the nearby 6 Train brings the rest of the city within easy reach.