Resident Artist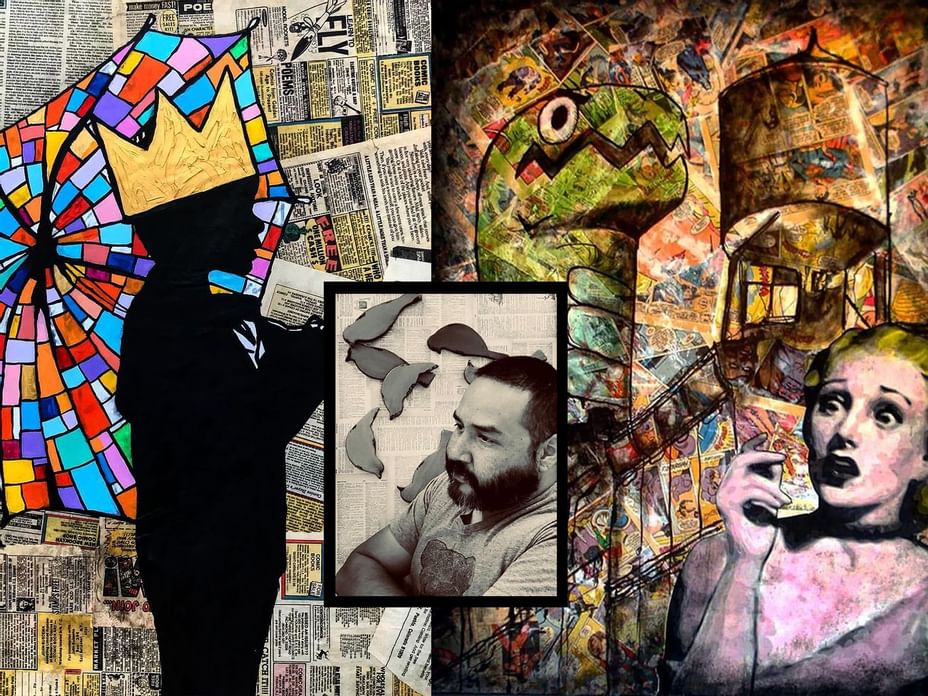 Hotel 32|32 is proud to exclusively feature the work of local artist Chris Georgalas. Chris was born in Bogota, Colombia before being adopted by an American family as a baby and growing up in Minnesota. From an early age, his adoptive parents encouraged and fostered his creativity, giving him the tools to experiment with sculpture and painting. He went on to pursue an education in Fine Arts while at university, including a final term spent honing his craft in Florence, Italy, before settling down in NYC full-time.
The famous CBGB's 313 Gallery said of his work, "The artist has been influenced by illustration, comic books, graffiti art, and pop imagery. Georgalas has to be the next progression of a Duchampian ready-made aesthetic suited and amended for contemporary art." This style, although strikingly distinct, is the product of a wide range of influences and feelings for Chris. As he says, "Creating, whether it was sculpting or painting, has always been what calms me. It has been a creative escape. The drive to create often comes from the music I listen to at the time. Ideas have also been inspired by movies I've seen and experiences I've been through. The characters in my work often reflect something about me."
With his Hotel 32/32 exhibition, the great reward to Chris is to have the opportunity to see these elements of himself reach out and connect with something in others.
For guests that cannot get enough of Chris's work, originals and canvas prints will be available for sale by contacting the Front Desk.